Welcome to one of my first serious finished housing creations: a wildlife sanctuary for homeless pets! When you first arrive, you come to a gorgeous hedge maze filled with woodland creatures wandering around happily. I even crafted a sign just for this purpose.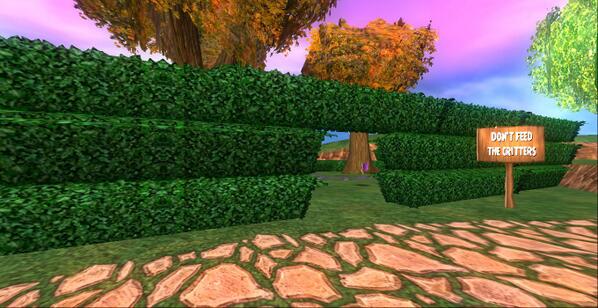 When you head up the walkway, you first find this gorgeous view, with a centerpiece of a unicorn fountain. On the left, you see our merchandise racks; on the right and in the back, you can adopt pets from all over the Spiral. Upstairs, you'll find our petting zoo of cats and dogs, also up for adoption but significantly less dangerous.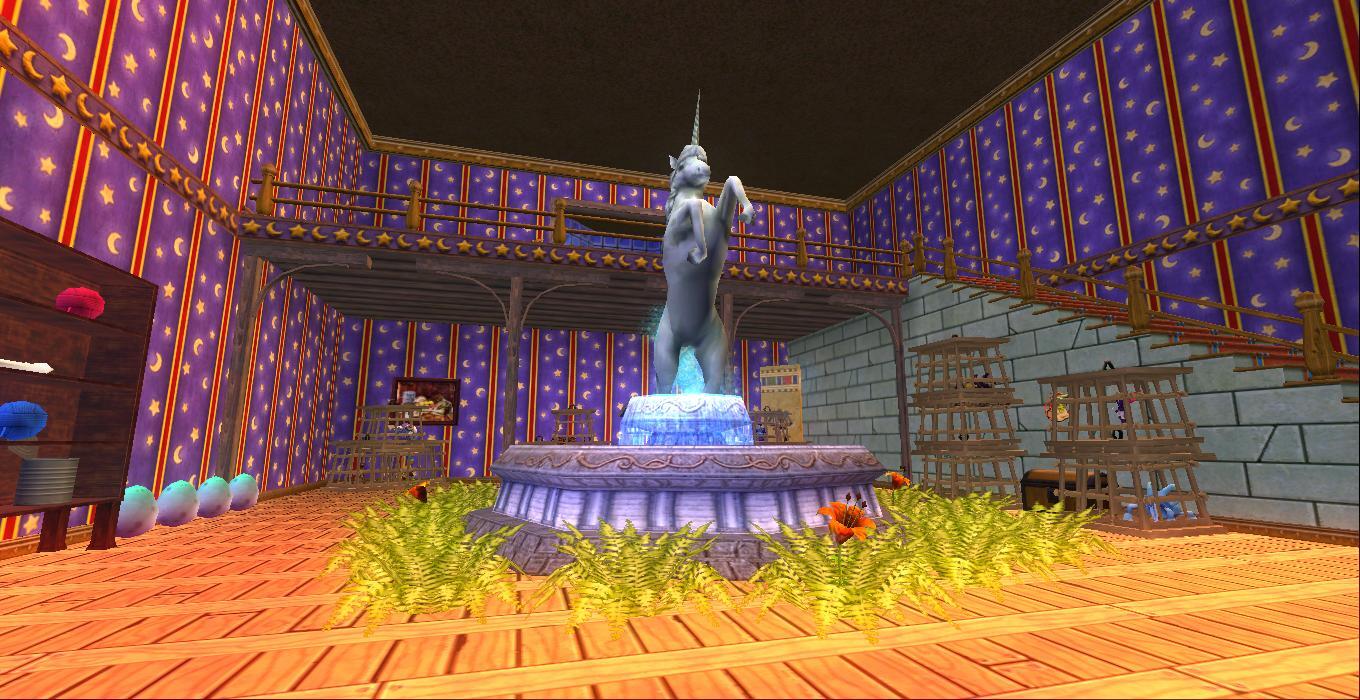 Ever wanted a magical creature of your very own? Visit Sophia EmeraldBlossom's wildlife sanctuary today - now on castle tours!
- Sophia E